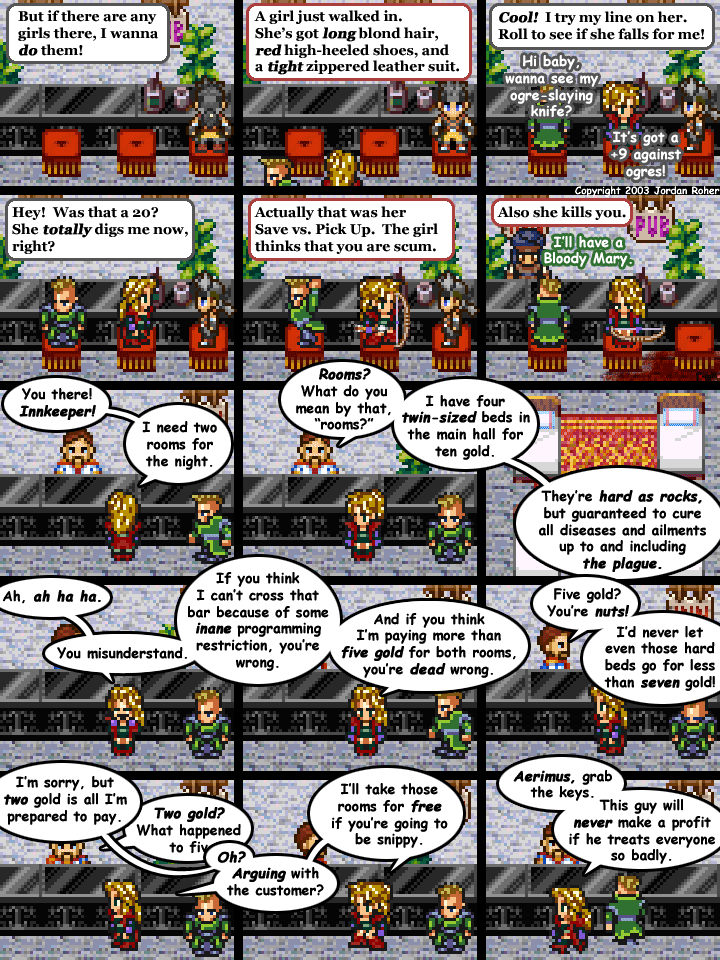 Too Obscure For You?
What's that dialogue / narration in the first two rows? It's an extension of, yet again, the Dungeons and Dragons spoof by The Dead Alewives. Their skit ends with the first line, "But if there are any girls there, I wanna do them!"
Innkeepers in RPGs are notorious for their poor accommodations. They don't let you change into sleeping clothes, and you have to sleep in the middle of the common room. How degrading.