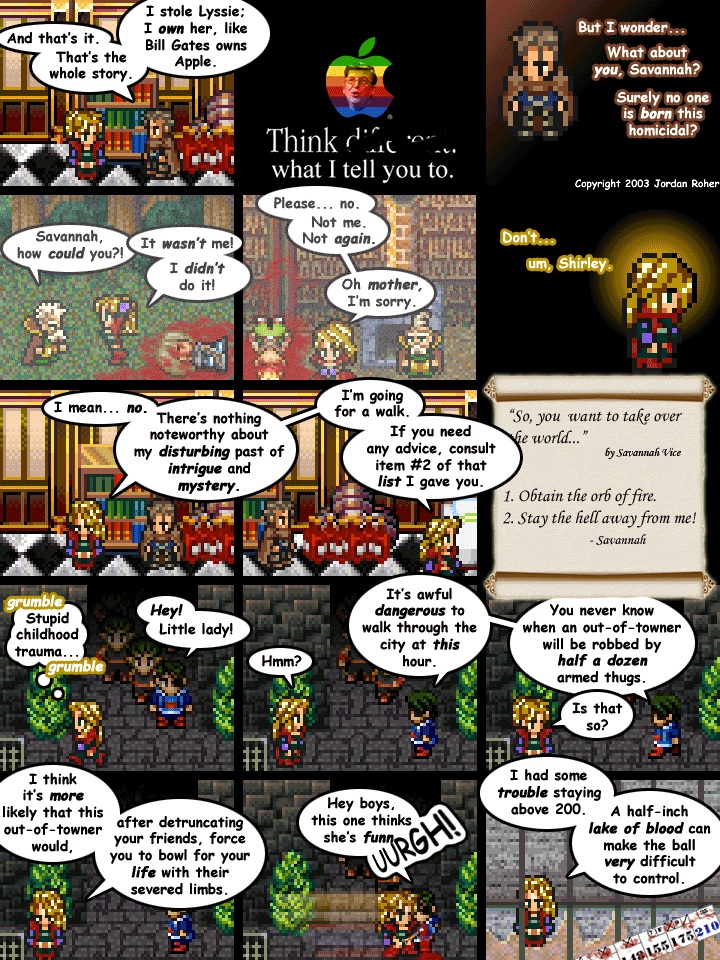 Too Obscure For You?
It may amuse you to learn that Apple's market share has actually fallen since it launched its "Switch" campaign over a year ago. The "Switch" tab is also gone from Apple's website. The big mystery for me is why Apple doesn't ship mice with scroll wheels standard.
Those two grainy frames mark the most serious set of frames I've done so far. Don't go thinking these characters don't have interesting backgrounds, now…
There's always time to learn a new word. Decapitation wasn't thorough enough for Savannah's needs.