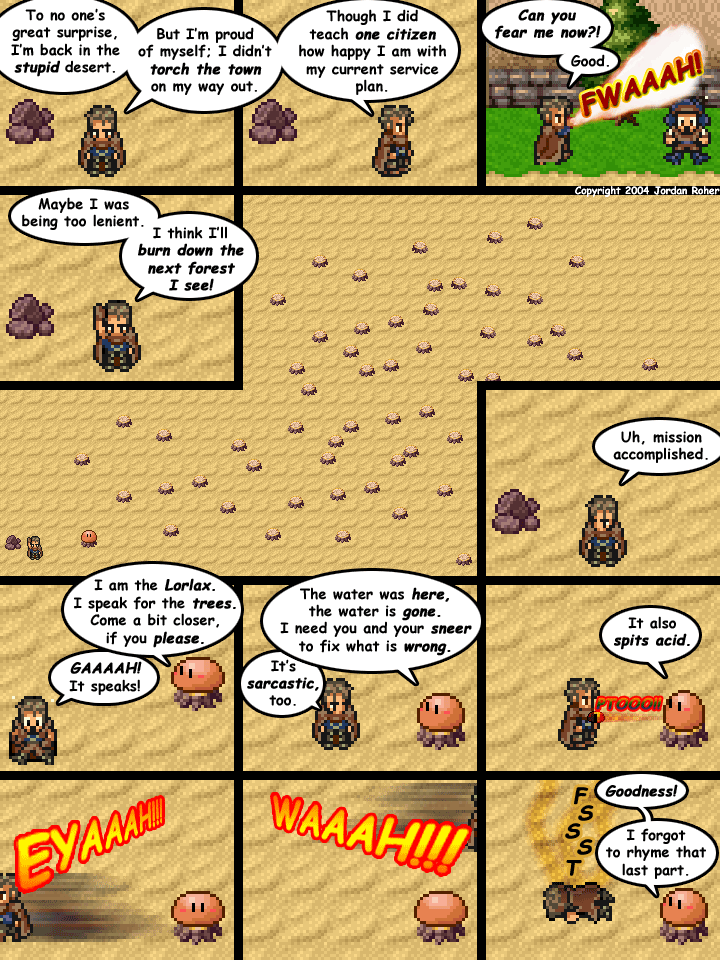 Too Obscure For You?
You may be able to tell that Kavian has Verizon Wireless, home to the advertizing phenomenon known as the "Can you hear me now?" guy. At least he's more interesting than the Cingular blob or the T-Mobile spokesperson of the month.
There's more to that forest's problem than just a lack of water, but I'll let the Lorax explain that. Ah; I mean Lorlax. Don't sue me!